Colkeririn Rhodesian Ridgebacks
Quality Rhodesian Ridgebacks, Derbyshire, E​ngland
Colkeririn Face To The Sun JW ShCM in the news!
Many of you have commented that you've missed our regular updates.   2018 was a busy year for many reasons and it was a simple case of somethings gotta give!  Apologies for our absence, and with all good intentions, we plan to return to giving our readers more regular reports on what we've been up to.
Sere's news in particular, has been exciting.  During 2018 she won her way out of Limit, taking her 8th Class win under judge Espen Engh at the Midland & Northern Rhodesian Ridgeback Club 2018 Championship Show.  This win necessitated her to move into the Open Bitch class, where she instantly found her feet and almost immediately won her first, then second Challenge Certificates at back to back shows!
Thank you to Hector Heathcote for the BCC at South Wales Kennel Association and to Ann Ingram for the BCC at Midland Counties.   At SWKA she also won the Good Citizen Stakes under Meg Purnell-Carpenter (see photo).  What a month October was!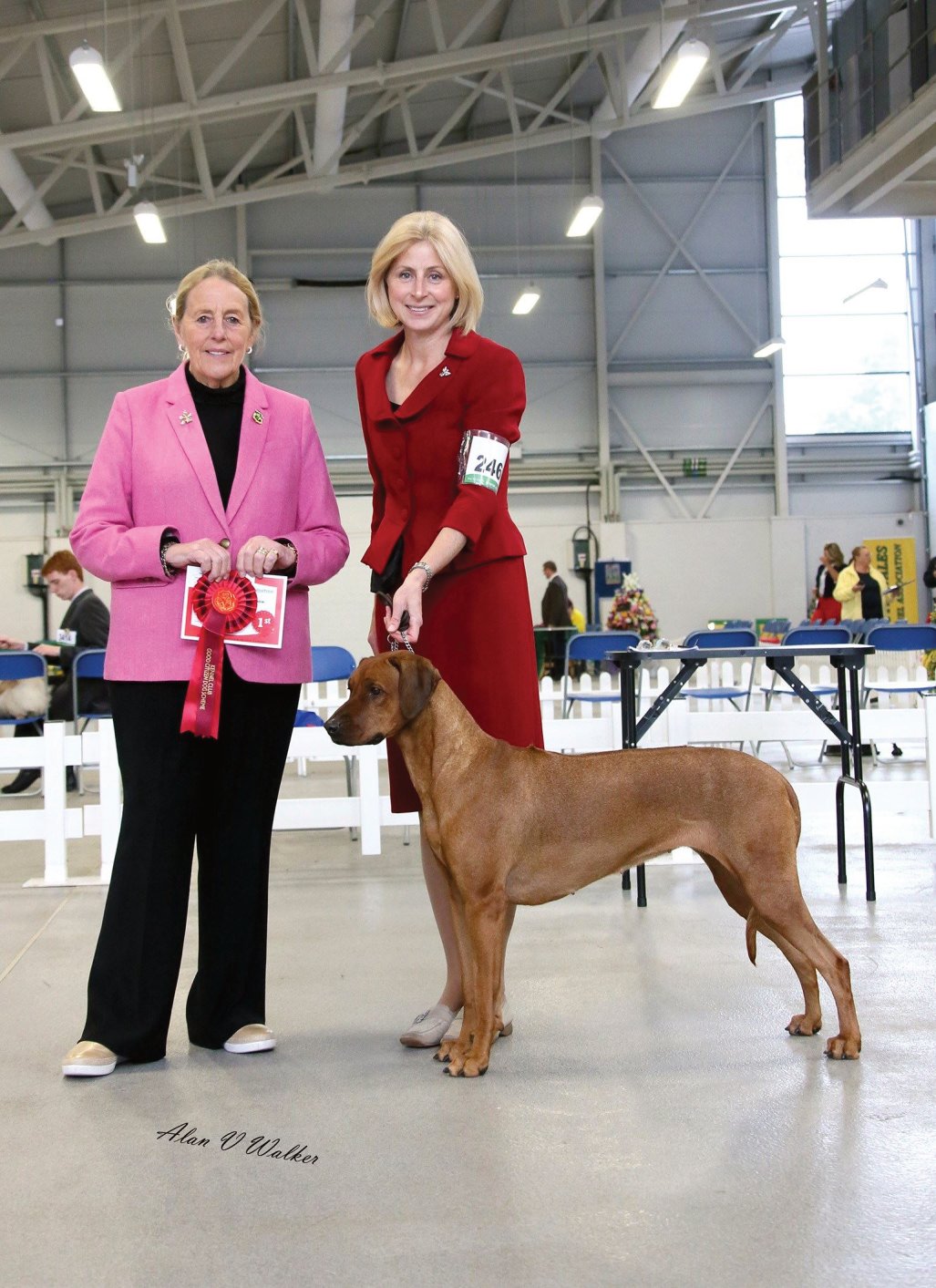 She's had a restful winter with only a handful of outings, and we're ready, willing and able to do our very best in the 2019 show season!   We look forward to seeing some more great judges scheduled for our breed throughout the year and of course to spending time with our friends around the ring.  We'll keep you posted! x
Sere is awarded her Stud Book Number and has earned the title Junior Warrant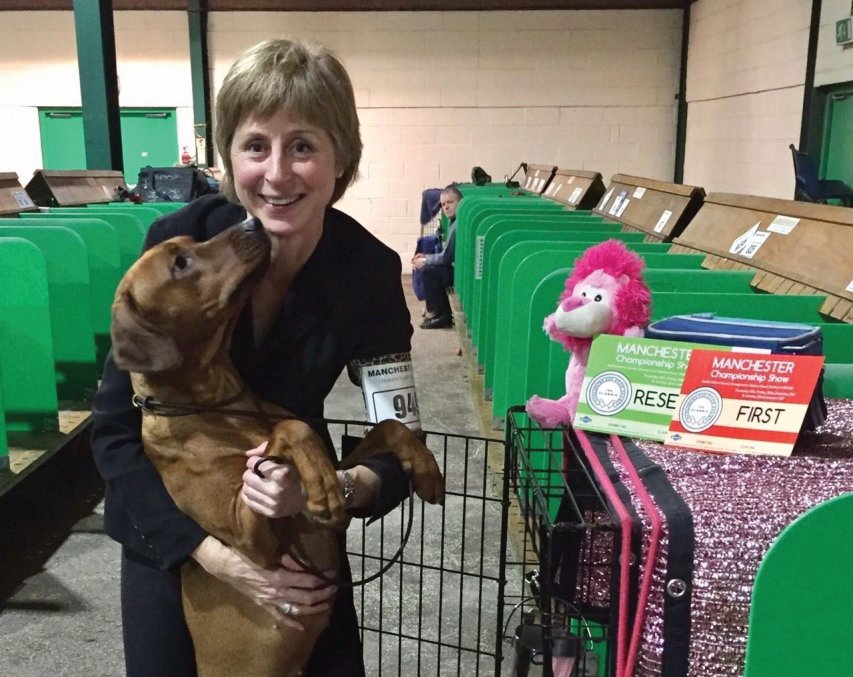 Photo: Sarah Nix
We are excited to share our youngster Sere - Colkeririn Face To The Sun, JW has been awarded her Stud Book Number and won her Junior Warrant title, just 9 months after her first show.   
To date, Sere has collected an impressive 24 1st Place Rosettes and Cards at Championship and Open level in both breed classes and stakes, including winning the Pup of the Year Puppy Bitch Stakes at Windsor Championship Show and Hound Group 1 at Burton on Trent Kennel Association Open Show under Hound Specialist Anne Defaye, after winning Best of Breed under Breed Specialist Lynda Fletcher.  
She's a delightfully joyful soul, charming us every day with her playful ways and "get on with it" attitude.   
Colkeririn Face To The Sun, JW
Stud Book Number:  0007DC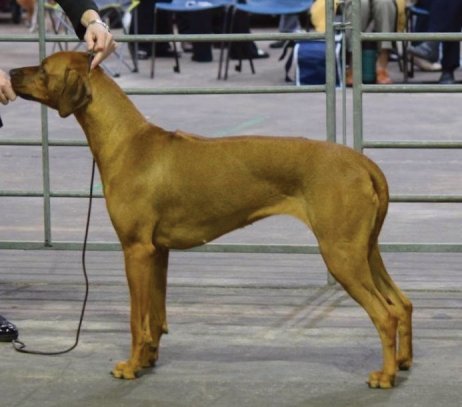 Photo credit: John & Gillian Mulligan
/