Colkeririn Rhodesian Ridgebacks
Quality Rhodesian Ridgebacks, Derbyshire, E​ngland
RRCS Open Show - 13th April 2019
In April I had the honour of judging the Rhodesian Ridgeback Club of Scotland (RRCS) Open Show at the Royal Highland Centre in conjunction with the Hound Association of Scotland Championship Show.  I was absolutely delighted with my entry of 77 and am thrilled for the Club to have pulled these numbers.  
The prospect of handing out my first ever set of Best In Show, Reserve Best In Show, Best Veteran In Show and Best Puppy in Show rosettes was exciting. I've long admired many dogs north of the border, so I knew there would be some outstanding quality to get my hands on.  
I found my Best Dog from the Veteran Class - Ch. Zougani Zuri ShCM and my Reserve Best Dog from the Open Dog Class - Kani Akilah Encane Hasani for Jengachenga. My best Puppy Dog was Shavaro's Quality of Life by Oliver.
My Best Bitch was from the Limit Bitch Class - Priorpark Pipsqueak, and my Reserve Best Bitch from the Veteran Class - Sharufa Shadowing James.  My Best Puppy Bitch was Kinabula's Meant To Be for Faahac.
BIS: Priorpark Pipsqueak, bred and handled by Heidi Parsons
RBIS/Best Opposite Sex/BVIS: Ch. Zougani Zuri ShCM - bred by Eileen Nelson and handled by Gillian Mulligan.
BPIS: Kinabula's Meant To Be for Faahac - bred by Michele Farleigh and handled by Gill Lawless.
Pictured: L-R: BPIS and BIS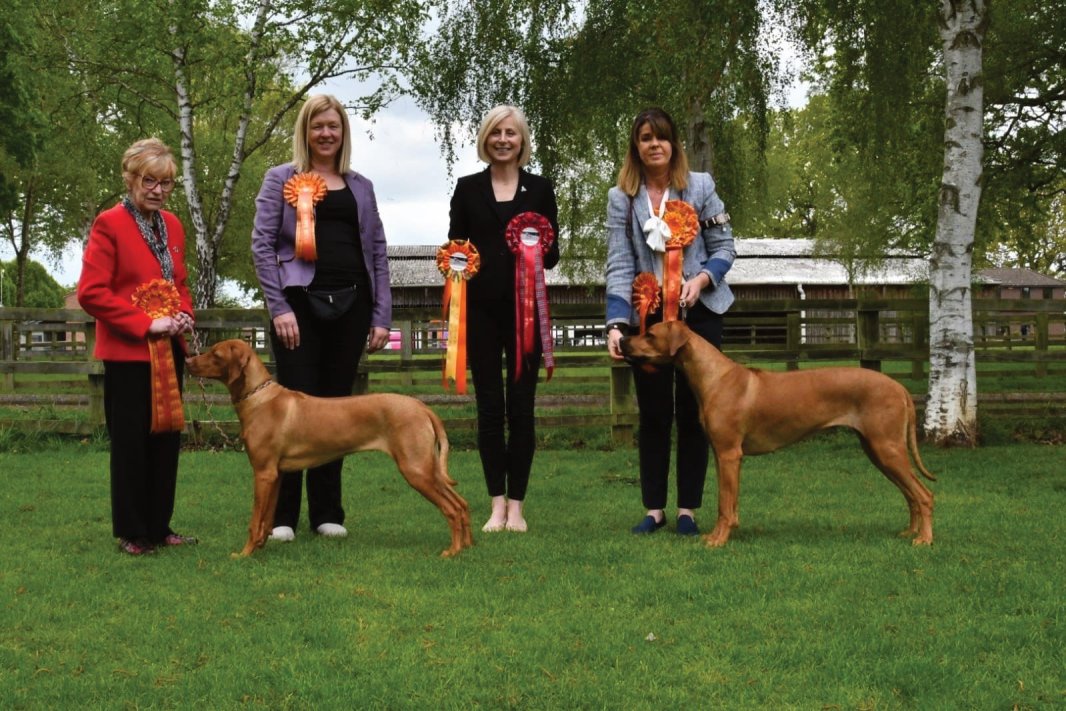 Photo: Kind permission of Rob Humphrey
/